The Red and Black Routes are only sold in conjunction with other routes.
A good psycho-physical condition is necessary to access the courses.
The management reserves the right to deny the sale of a route if it deems it dangerous for the customer's safety. Ask our staff for advice regarding the itineraries and what are the most appropriate choices for your age and physical condition. Prices at the park counter may vary slightly depending on the market.
The Ticket includes: Access to acrobatic routes, Equipment rental, Assistance from specialized personnel.
Purchased routes must be completed during the day.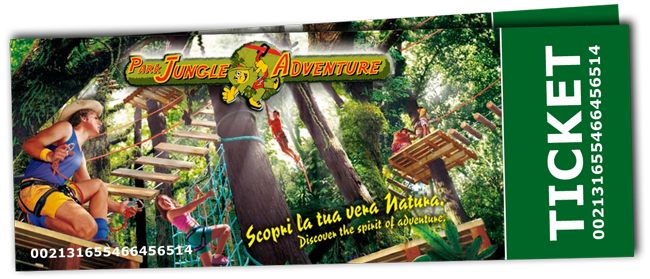 Square meters of outdoor activities
positive comments to the park
international guests a year