Many do not know that our multilingual staff is also an intensely trained staff. All the kids who work at the Park are enabled for Rescue, i.e. they are able to climb and help customers in difficulty in real time.
You are in good hands
Any problem you may have during a journey you will be assisted from the ground by our staff "boys" who will guide you to overcome obstacles and, if necessary, can easily intervene physically and, through the prepared escape routes, get you back to the ground without any stress. Rescue tests are scheduled for the whole season to enable even the "new signings" of the Staff to intervene quickly and safely.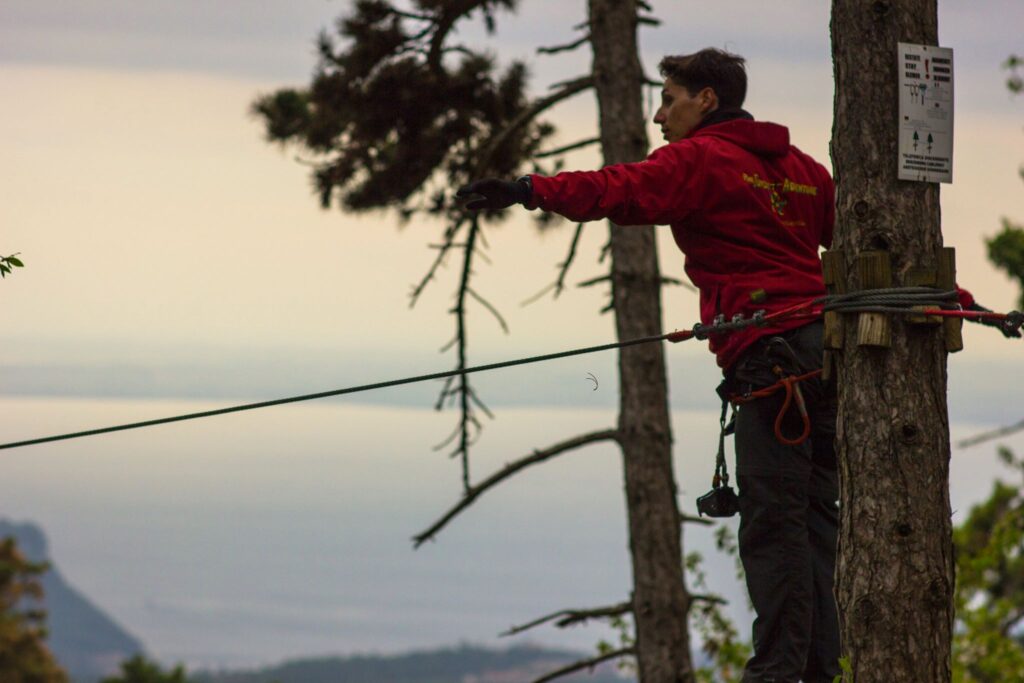 3. Work with us

If you think you have the requisites to become a member of the STAFF, contact us by phone and we will gladly evaluate you and if you pass our test you can become one of our "Guardian Angels" of the Park.